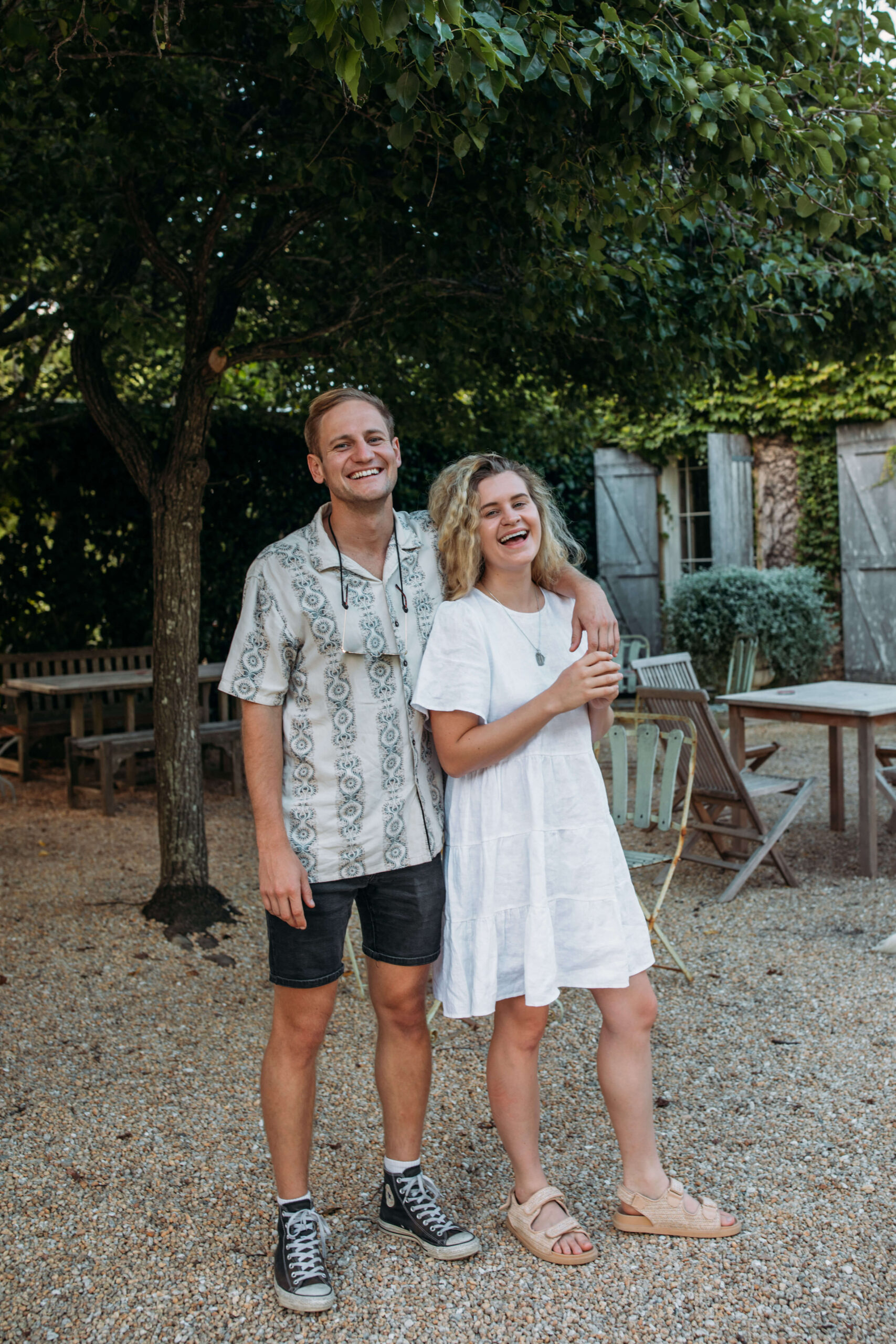 The couple behind the lens of Sarbo Studio. Lovers, best friends and now business partners. We share a combined love of photography, videography, a damn good party and capturing people having the time of their lives.
When we're around we bring positive vibes, big laughs and maybe even a cheeky bottle of champagne or two. There are no awkward silences or uncomfortable moments, and we'd never ask you to do anything that feels unlike you or overly staged. We are some of the friendliest and most approachable people you could meet and I can assure you we'll fit in like one of the guests.
We know that you may be feeling some nerves about your big day and we're here to make it as easy, stress-free and as fun as possible. So that nothing stops you from having the party of your life!
MEET UP
We'll work together to plan your engagement shoot, perfect your wedding timetable and answer any questions about the big day. We'd love to meet for coffee or a drink to go over all the details a month prior to the wedding, so we're all on the same page!
BOOK US IN
We'll respond with our detailed pricing guide, select your package and let us know any extras. You'll then receive your agreement and invoice. Once it's signed and the deposit paid, you're officially booked in with Sarbo Studio!
SHOOT US A MESSAGE
If you love everything that you've read, the next step is to lock in your wedding date with us!
Get in touch, tell us a bit about yourselves & all the details for the big day.